Ringette, a thrilling sport
---
---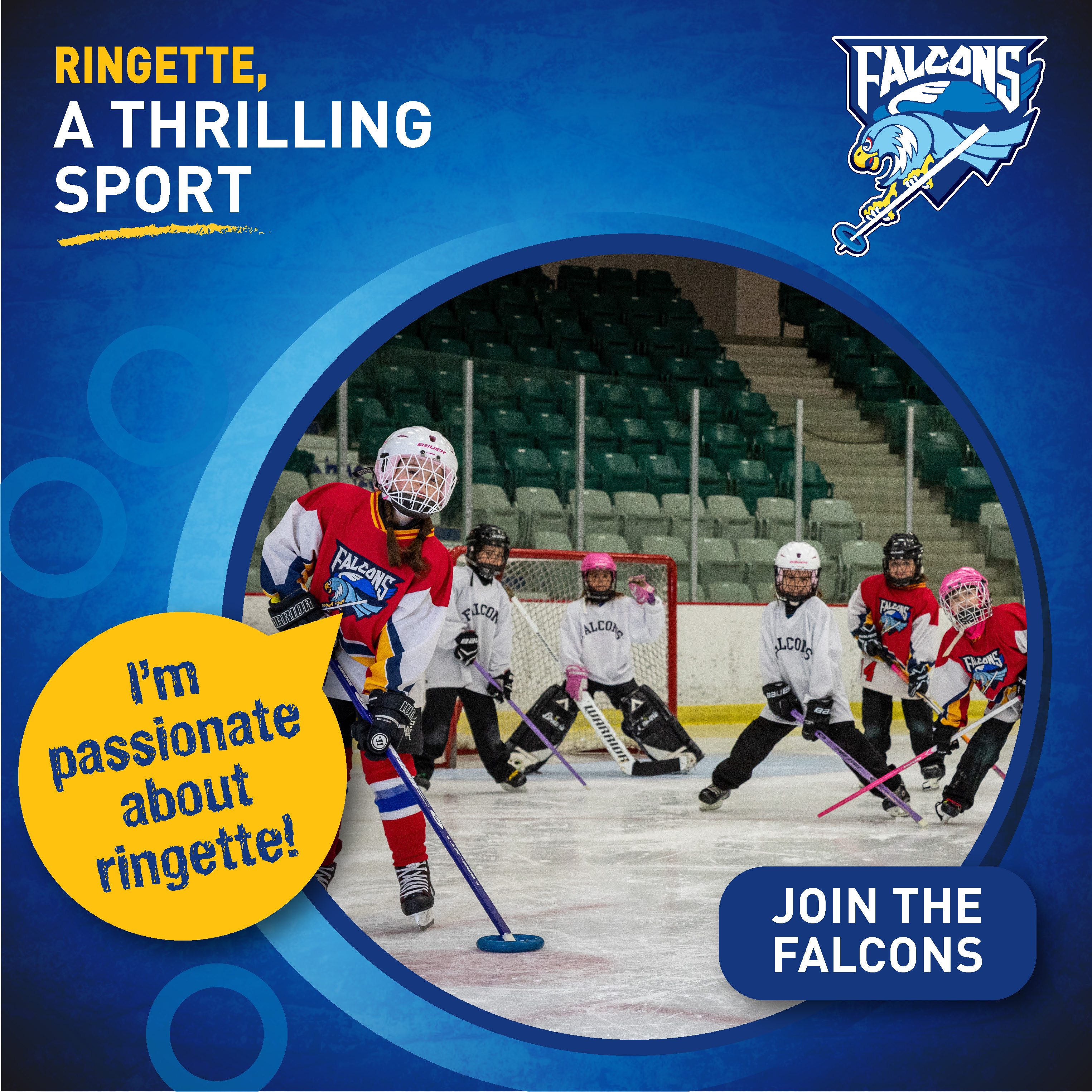 ---
"I'm not scared to work harder. I'm building confidence in my abilities and I know that I can succeed!"
Ringette is a motivating sport that helps girls develop useful skills for school and in life. CRRA Falcons players learn to focus, improve their problem solving skills and gain confidence in their abilities.
Are you between 4 and 17 years old?
Do you live in the Prescott-Russell area?
Are you looking for a challenge?